HRH Princess Maha Chakri Sirindhorn Harvests Rice at Chulachomklao Royal Military Academy
HRH Princess Maha Chakri Sirindhorn Harvests Rice at Chulachomklao Royal Military Academy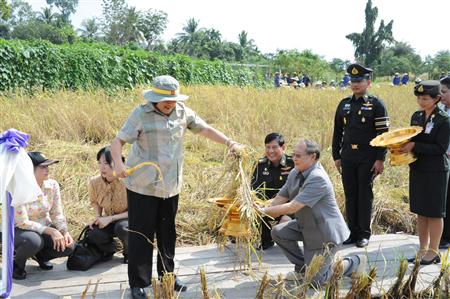 On December 6, 2012, Her Royal Highness Princess Maha Chakri Sirindhorn went to Nakhon Nayok province to harvest rice at the paddy demonstration plot in the Chulachomklao Royal Military Academy under the Royally-initiated Paddy Farming on Vacant Land Project, where her royal highness has previously cultivated on August 1, 2012, together with governmental officers and the students of the Chulachomklao Royal Military Academy.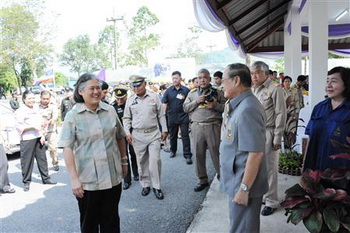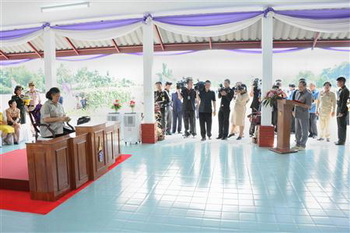 Pathum Thani Rice Research Center has arranged two activities at the paddy demonstration plot. The first activity encourages the participant to cultivate rice by throwing seedlings and by sowing machine. Another activity was designed to promote the environmental concerns by planting annual crops around the paddy field to revitalize the ecosystem and to increase the income which will be donated to Lunch Project for schools nearby the Chulachomklao Royal Military Academy.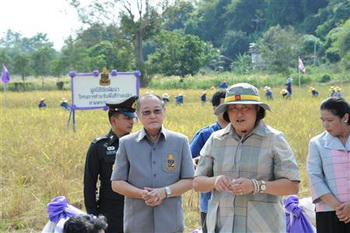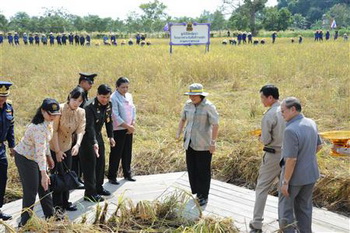 Nakhon Nayok Department of Agriculture has distributed rice species, and in 2012, it has handed over 2,000 kilograms of rice to the communities of Ban Nong Talumphuk in Nakhon Nayok province and had Community Rice Center Committee Board distribute rice species to the members to cultivate and further share the product to other communities.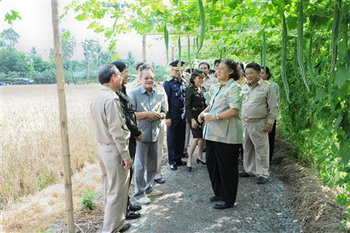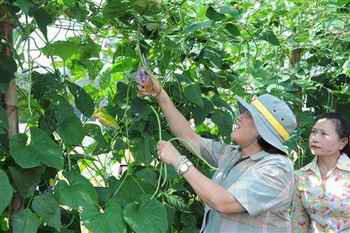 The New Theory agricultural plot project at Chulachomklao Royal Military Academy aims to instill the student about the theory of Sufficiency Economy and the New Theory Agriculture by participating in three activities; vegetables plantation, fish farming, and rice cultivation. The product will be utilized in activities of Chulachomklao Royal Military Academy, other nearby schools, and the communities later on.