HRH Princess Maha Chakri Sirindhorn visited Chakraband Pensiri Center for Plant Development at Surin Province
HRH Princess Maha Chakri Sirindhorn visited Chakraband Pensiri Center for Plant Development at Surin Province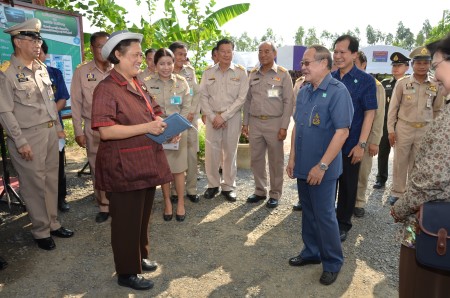 On 13 May, 2016, Her Royal Highness Princess Maha Chakri Sirindhorn visited Chakraband Pensiri Center for Plant Development of the Chaipattana Foundation at Surin province.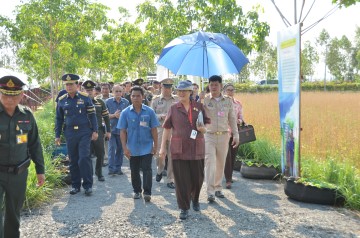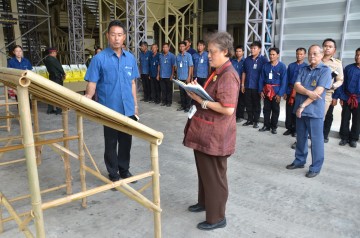 On this occasion, Her Royal Highness visited the royally-granted jasmine rice 105 production community "Friends for Friends" at Surin province. "Friends for Friends" project was initiated by Her Royal Highness Princess Maha Chakri Sirindhorn with aims to produce and preserve good quality rice for people affected from environmental crisis in the north eastern part of Thailand.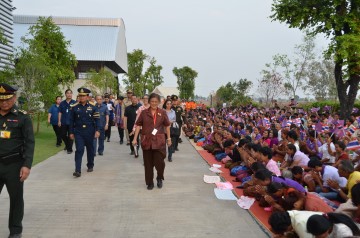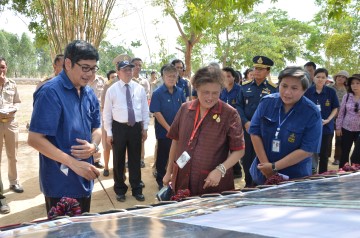 Her Royal Highness had a conversation with the farmers who joined the project. The procedures of the rice production is relatively complicated.  On October, 2015, Her Royal Highness gave a command to the Chaipattana Foundation to offer a helping hand to the farmers who were affected from drought. The Chaipattana Foundation provided an assistance to manage irrigation for rice-based farming systems. If the farmers do not have water supply for agriculture, the Chaipattana Foundation will help construct ponds to help reserve the water in specific farming areas.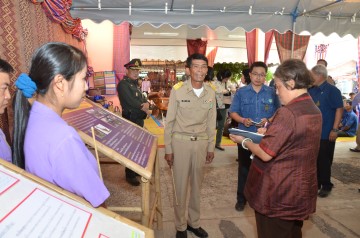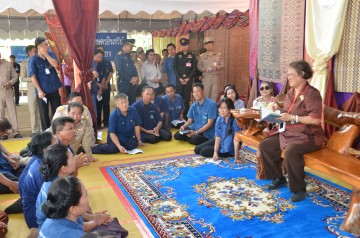 On this occasion, Chase Enterprise (Siam) Co., Ltd. presented fire extinguishers and firefighting equipment to Her Royal Highness.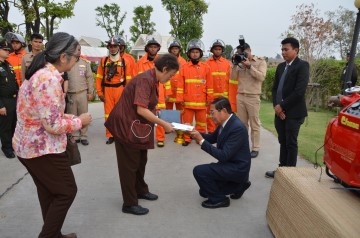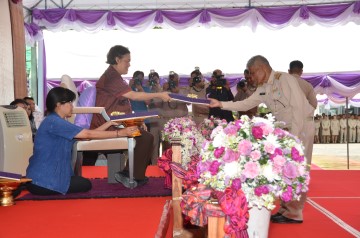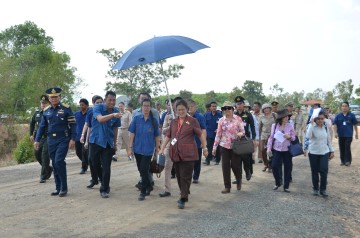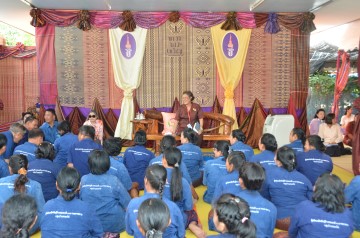 Her Royal Highness feels the dedication and hardship of the farmers in producing rice and as to the royally-granted rice standard of the Chaipattana Foundation is relatively high, some farmers, therefore, cannot reach the standard provided by the Chaipattana Foundation. Her Royal Highness has graciously offered a helping hand to those farmers by commanding the Chaipattana Foundation to purchase unqualified rice from farmers and send them to rice mill for processing and selling under the name "Chan Ka Pak Jasmine Rice".