Her Royal Highness Princess Maha Chakri Sirindhorn Transplants Rice at Chulachomklao Royal Military Academy in Nakhon Nayok province
Her Royal Highness Princess Maha Chakri Sirindhorn Transplants Rice at Chulachomklao Royal Military Academy in Nakhon Nayok province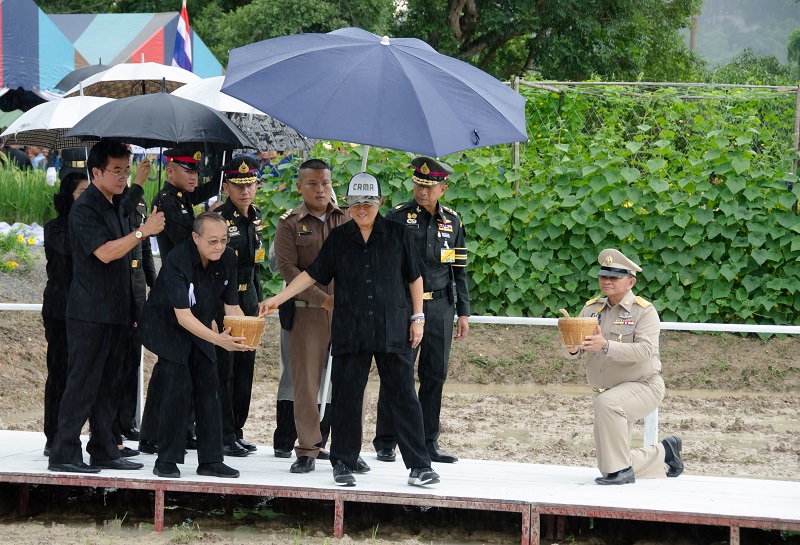 On 14 July, 2017 approximately 1:30 pm., Her Royal Highness Princess Maha Chakri Sirindhorn traveled to Chulachomklao Royal Military Academy in Nakhon Nayok province. Her Royal Highness gave a command to plant rice RD43 in a truck instead of planting in a field. Later, the Department of Rice will transplant the rice in August in order to be ready for harvest by November 2017. Rice RD43 has many nutrition benefits, soft and easy to degraded, has a lower in Glycemic Index than normal hard rice. On this occasion, Her Royal Highness sowed Chainat 84-1 green beans into the agricultural demonstration plot no.5 and harvest on a cane starting from the 3rd and 5th of demonstration plot in relative order.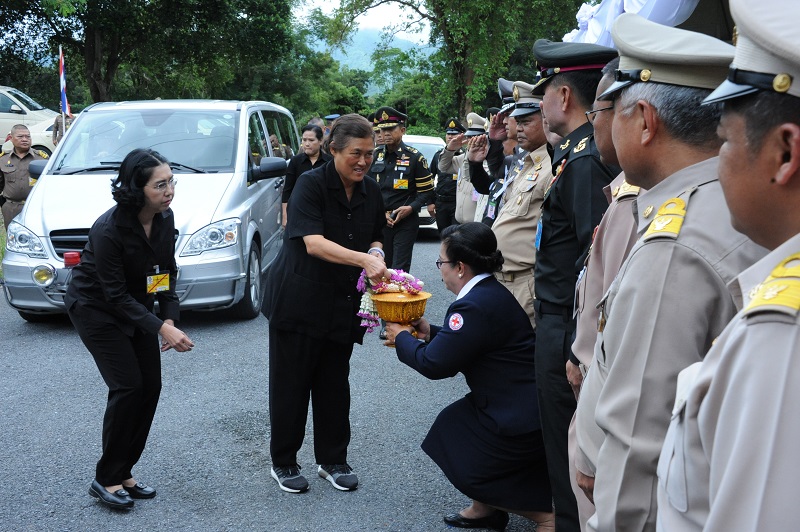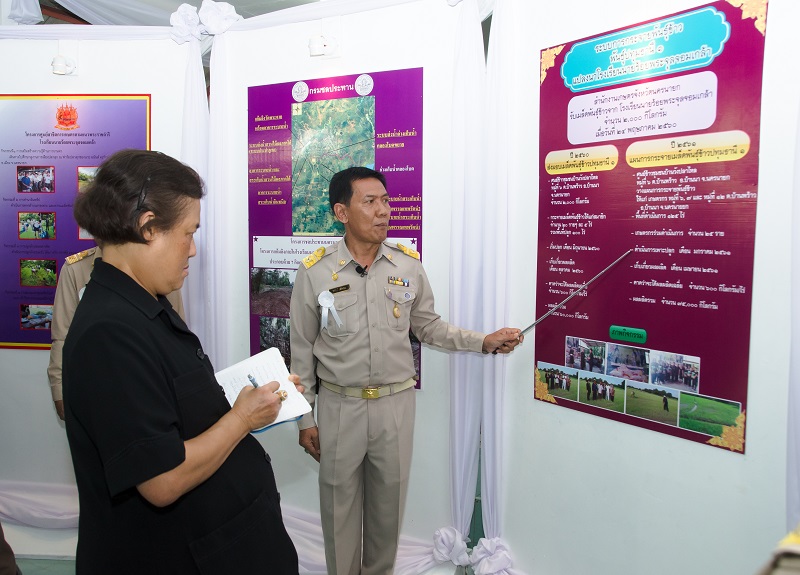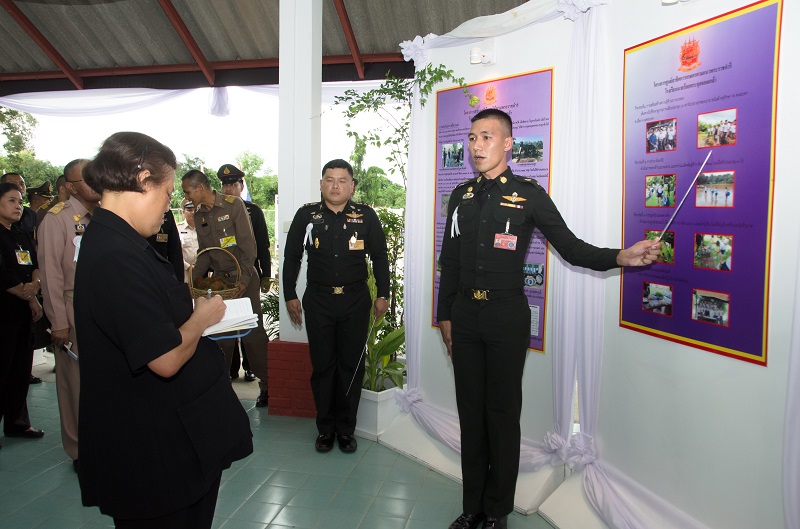 For the past year, Pathumthani Rice Research Center has planted Pathumthani 1 during the rainy season of 2016. The process was to use the rice transplanting machine to harvest the rice after it had grown for 121 days. As the result, the organic rice production was used in a royally granted rice mill of 3.92 rai, producing 2, 060 Kilogram of rice. Conventionally grown rice was planted on 4.13 rai, which produced 2,000 kilograms of rice. In drought season of 2017, hybrid sweet corn was grown on 1.06 rai which produced 1,900 ears of corn. On the remaining 6.99 rai of land, green bean seeds were grown in order to be used as fertilizer to further improve the soil quality.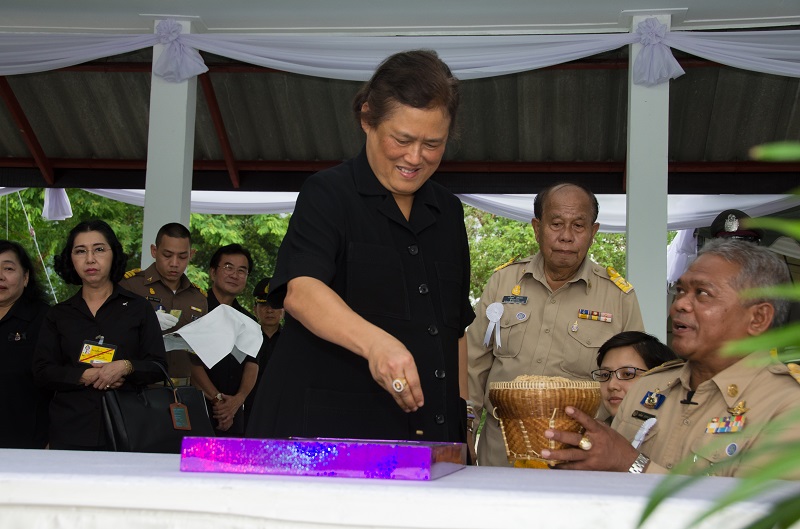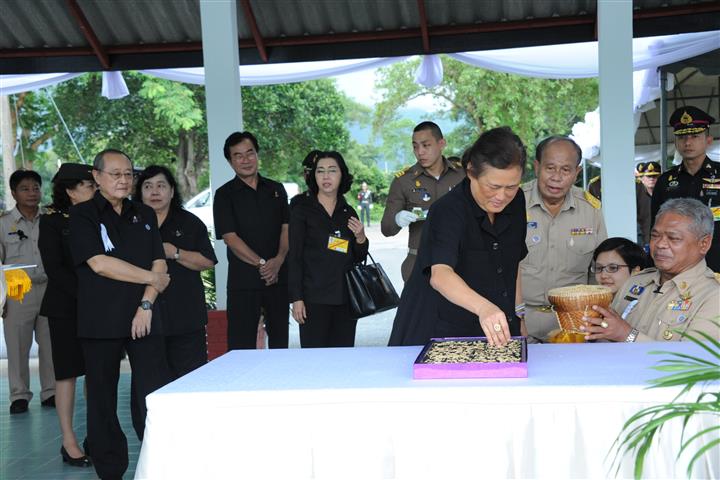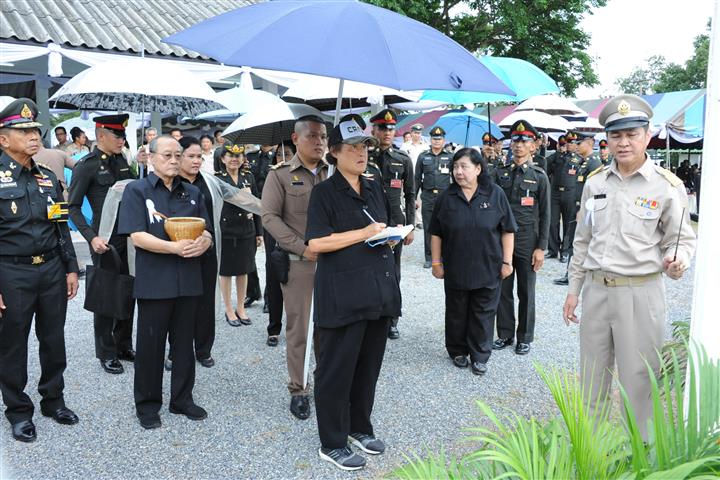 Afterward, the Chulachomklao Royal Military Academy has given 2,000 Kilogram of Pathumthani1 rice seed to the Department of Agriculture which later, was given to the Nakhon Nayok Agriculture Bureau to later distribute to farmers. Then, the Community Rice Center Committee Board had distributed rice species to 20 members, 5 rai for each member, in total of 100 rai. As a result, the production of rice is equivalent to 600 Kilograms per rai, therefore, result expectedly up to 60,000 Kilograms in year 2018. In addition, the center also has planned to distribute rice to other farmers and expect total output of 75,000 rai.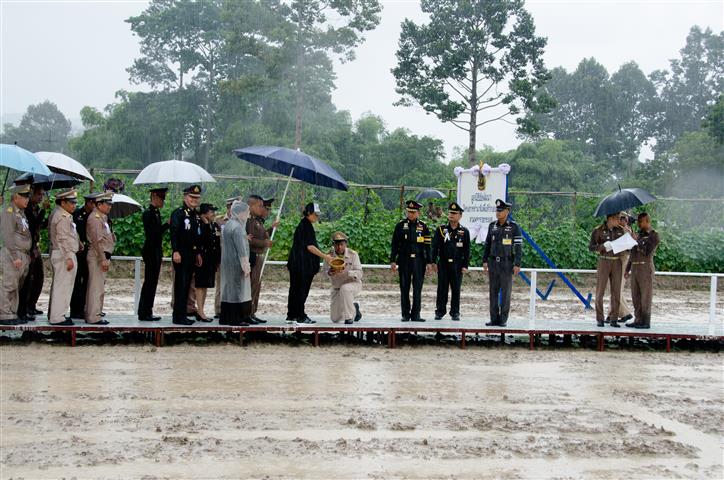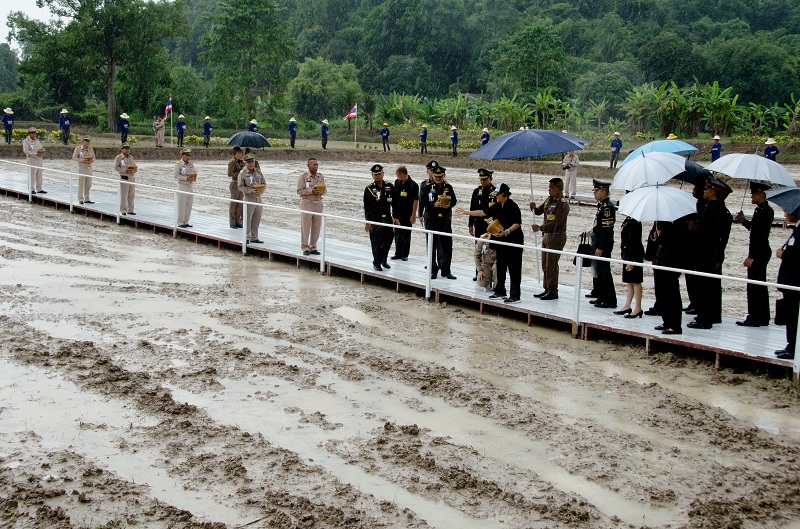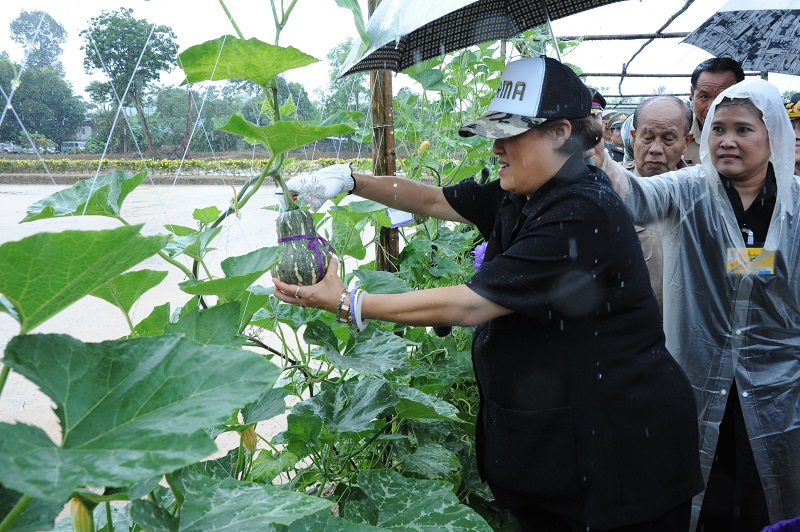 Furthermore, students from Chulachomklao Royal Military Academy have arranged 4 activities at the paddy demonstration plot.
The activity encourages the participant to study the catfish farming at the Catfish farm.
To participate in organic farming activity.
The vegetable farming activity includes chili, lime and Chinese cabbage by using organic fertilizer and bio fertilizer.
Lastly, product processing activity by training how to make a salad roll.