Key Projects

Agricultural School
Agricultural School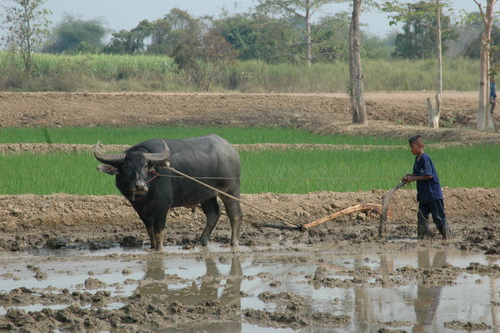 History
Rice farming has always been considered the backbone of Thailand's economy. In the past, buffaloes were heavily involved in the rice farming process and the farmers' way of life in general. Their relationship was so interdependent that many would call buffaloes Thai farmers' best friends. As a means of transportation, Thai buffaloes had also commonly been used in agriculture to plough paddy fields.  In other words, they helped Thai farmers produce premium quality rice for export. Cheap and tasty, Thai rice has been globally recognized and consumed.
Modern machines brought to Thailand as a result of rapid economic development have now dominated the nation's agricultural sector. The images of buffaloes working on paddy fields are vivid only in people's memories. They have gradually been replaced by the so-called iron buffaloes or tractors and sophisticated tilling machines. Also abandoned with the buffaloes are local wisdom and valuable knowledge about training and working with buffaloes. Many young farmers have failed on how to use buffaloes to plough or work on their farm. As energy crisis looms large, the surge in oil prices has prompted the return to buffaloes as breathing machines in agriculture.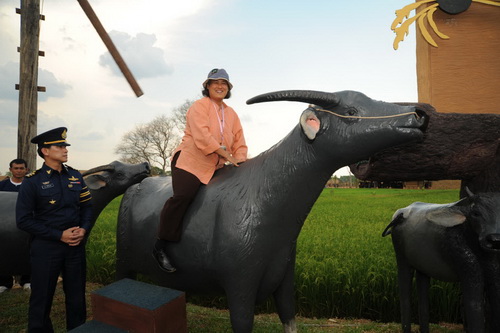 When she was presented with a plot of land in Srakaew province by Mr. Somjit and Mrs. Manee Em-erb, Her Royal Highness Princess Maha Chakri Sirindhorn granted an initiative to the Chaipattana Foundation to develop into a buffalo and agricultural school. Her initiative led to the establishment of the Kasornkasivit School which was officially opened in March, 2009.