Pat Pat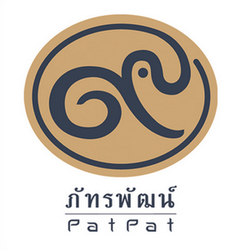 History
"PatPat" is the commercial brand for products considered to be the tangible outcome of development projects implemented by the Chaipattana Foundation.
In 2006, Her Royal Highness Princess Maha Chakri Sirindhorn, Executive Chairperson of the Chaipattana Foundation, granted the name "PatPat" (pronounced as 'putt putt,' as in putting a golf ball) as the brand for agricultrual produce and products from nationwide development projects operated by the Chaipattana Foundation in accordance with the Royal Initiatives of His Majesty King Bhumibol Adulyadej and Her Royal Highness Princess Maha Chakri Sirindhorn.

The Chaipattana Foundation's nationwide projects mentioned above have been carried out and developed for considerable period of time. Presently, there are varieties of produce, from the Foundation's projects and from farmers to whom the Foundation rendered support as well as provided advice together with knowledge, now ready to be placed on the markets.
However, products from the Chaipattana Foundation's projects face the problems of having minimal and limited space to sell the goods. Her Royal Highness Princess Maha Chakri Sirindhorn, therefore, initiated the idea for the Chaipattana Foundation, via "PatPat," to be the channel of distribution for agricultural goods and other types of products so that the marketing movement for all goods would be headed in the same direction.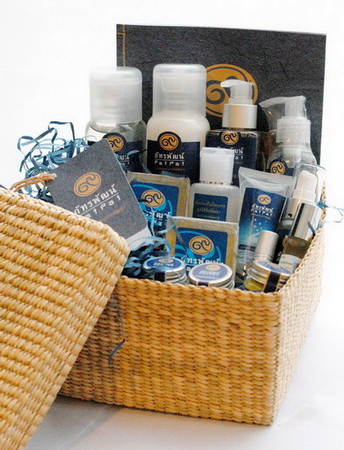 "PatPat" therefore stands for opportunity and serves as an alternative channel for farmers or general producers to sell their yields and goods. "PatPat" is also the answer for consumers who are looking for new kinds of products that come directly from the producing sources and contain development stories of their origin. This is the unique trait of "PatPat" products in that the goods are produced through harmony between nature and life, with a concern for the socio-geographic conditions, and in consideration of the people's way of living which is friendly to nature. "PatPat" fosters sustainability and encourages producers and consumers to participate and work together in the development and manufacturing processes of the products.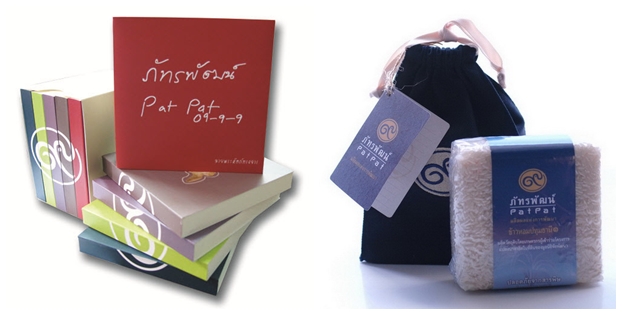 "PatPat" is a medium that bonds producers and consumers in the process of production and consumption with the objective of satisfying the demands of both parties. It is hoped that economic, social, and environmental sustainability will be created. It also supports the state of living in a society whereby people care for and support one another which would eventually lead to a long-lasting and happy society in the future.
"PatPat" in Thai means something which is filled with goodness and will flourish prosperously. The shape of the logo "PatPat" looks similar to the Thai number 9 – '๙'. At the same time, it also looks like an elephant kneeling down inside an egg. Explanations of the meaning of each feature on the logo will help everyone understand "PatPat" better.