HRH Princess Maha Chakri Sirindhorn Visits the Chaipattana Foundation's Projects in Mae Sai District, Chiang Rai Province
HRH Princess Maha Chakri Sirindhorn Visits the Chaipattana Foundation's Projects in Mae Sai District, Chiang Rai Province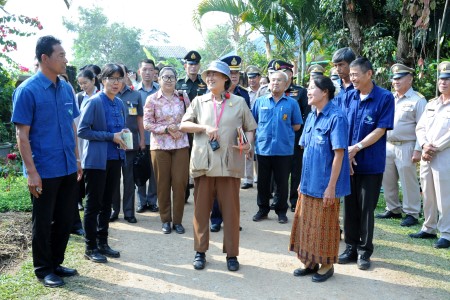 On 3 February, 2015, Her Royal Highness Princess Maha Chakri Sirindhorn visited Mae Sai district in Chiang Rai province to inspect the Chaipattana Foundation's projects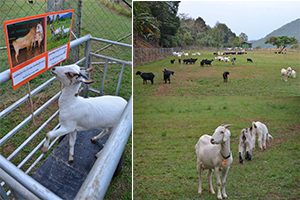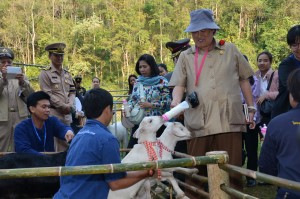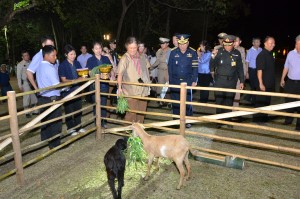 The Black Bengal Goat domestication project at Doi Tung Development Project is a cooperation between the Mae Fah Luang Foundation Under Royal Patronage and the Chaipattana Foundation. The project aims at breeding high and profitable quality Black Bengal goats to be distributed to the local people. The goats can breed all year round. Each time twin baby goats are produced. They serve as a source of expensive and high quality meat and leather.
Afterward, Her Royal Highness continued to the Home of Love and Organic Vegetables and Friends for Friends projects in Mae Gorn sub district in Muang district, where the home of Mrs. Bua-Phad Kam-Paeng-Kaeo and the office of the village chief are located. On this occasion, Her Royal Highness observed the construction progress of the community's organic vegetables packing building and the establishment of the community group for organic vegetables packing.
Then, Her Royal Highness proceeded to Prince Chakrabandh Pensiri Center for Plant Development to visit the operational progress of the project. This year, three new crop seeds were successfully developed under the cooperation between Maejo University and the Center. These new seeds named Grand Father Sumet Chili Pepper 1, Tiger-printed Chakrabandh Long Bean 1, and Sirindhorn Purple Long Bean were officially registered. The certificates were also humbly presented by the Department of Agriculture to Her Royal Highness on the auspicious occasion of 60th birthday anniversary.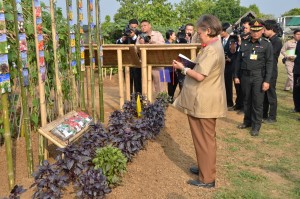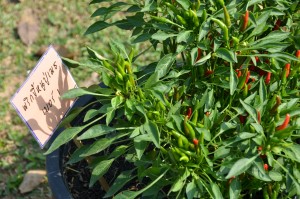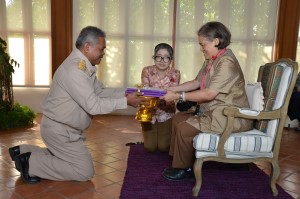 Later, Her Royal Highness traveled to the Tea Oil Camellia and Oil Crops Development Center to observe the implementation of the project where the new kind of oil, Perilla Seed Oil, was introduced. Then, Her Royal Highness continued to visit the herb garden and witness the presentation of various herbs, as well as graciouslymixed the three types of seed oil: Perilla seed oil, Camellia Oleifera seed oil, and Niger seed oil. The new combination was named Tripple Omega Oil 3-6-9. It will shortly be ready to be sold in both glass bottles and capsules. On the same occasion, the new royal recipe, Spaghetti with Camellia Oleifera seed oil and Dried Chili, was introduced by Her Royal Highness.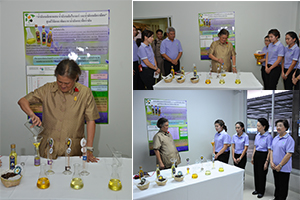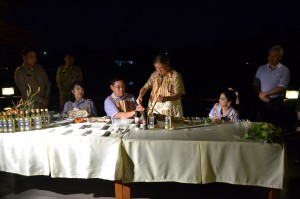 The last stop was the Ethnic Village where Her Royal Highness had an opportunity to learn about the livelihood of 12 ethnic groups. In this regard, Her Royal Highness graciously presented gifts to the representatives.