Her Royal Highness Princess Maha Chakri Sirindhorn Observes the Operation Progress of "Thaharn Phandee Project (Good Farmer Soldiers)" at Sangpen Fort, Pupien District, Nan Province
Her Royal Highness Princess Maha Chakri Sirindhorn Observes the Operation Progress of "Thaharn Phandee Project (Good Farmer Soldiers)" at Sangpen Fort, Pupien District, Nan Province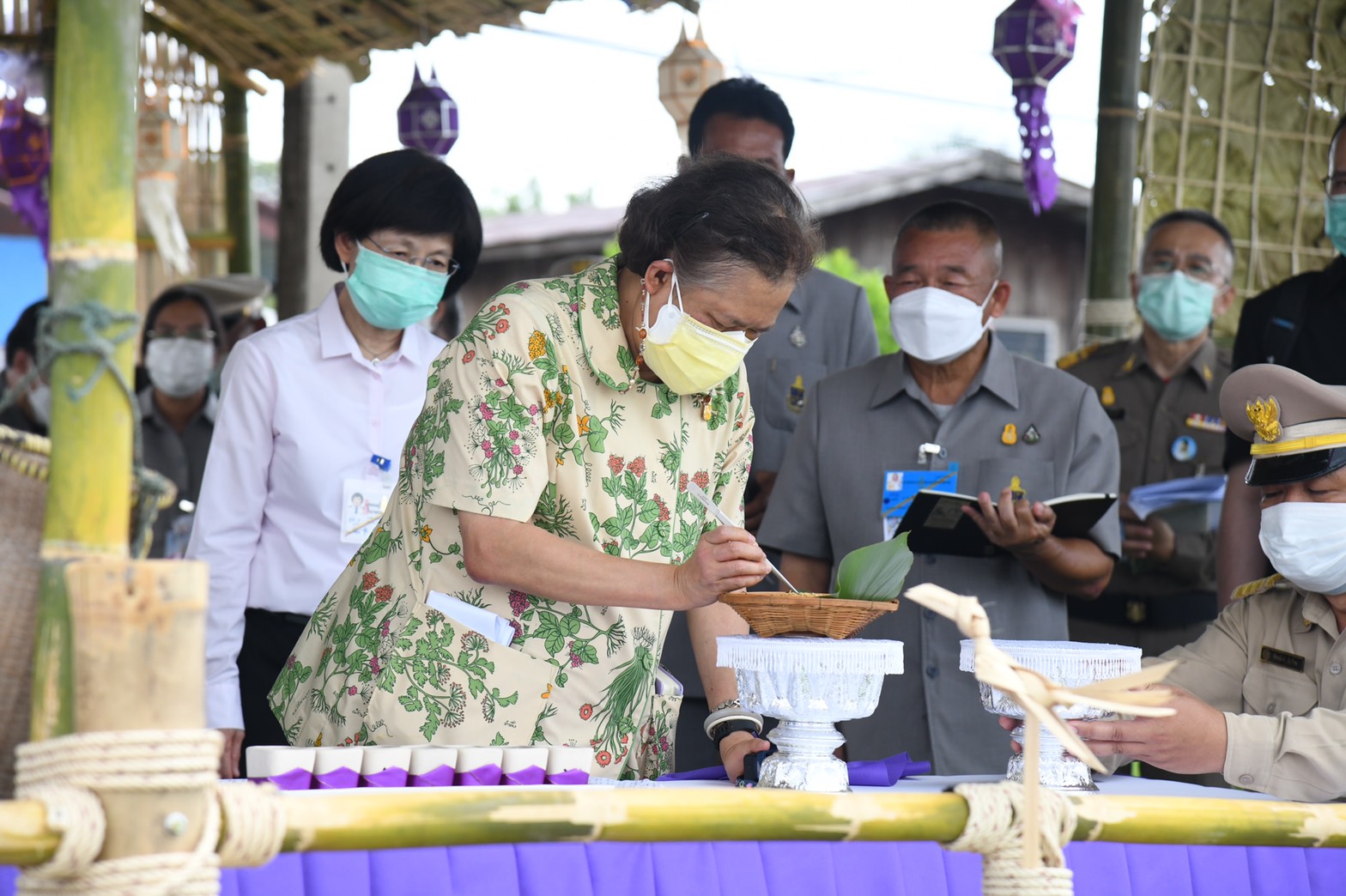 On 21 June 2021, Her Royal Highness Princess Maha Chakri Sirindhorn observed the operations of "Thaharn Phandee Project (Good Farmer Soldiers)" at Sangpen Fort, Pupien District, Nan Province
"Thaharn Phandee Project (Good Farmer Soldiers)" in Nan Province has 4 joint operational units i.e., 38th Army Regiment, 32nd Infantry Regiment, 10th Cavalry Battalion 2nd Cavalry Regiment, and 15th Cavalry Battalion 2nd Cavalry Regiment. The military officers have been trained at Prince Chakraband Pensiri Center for Plant Development of the Chaipattana Foundation.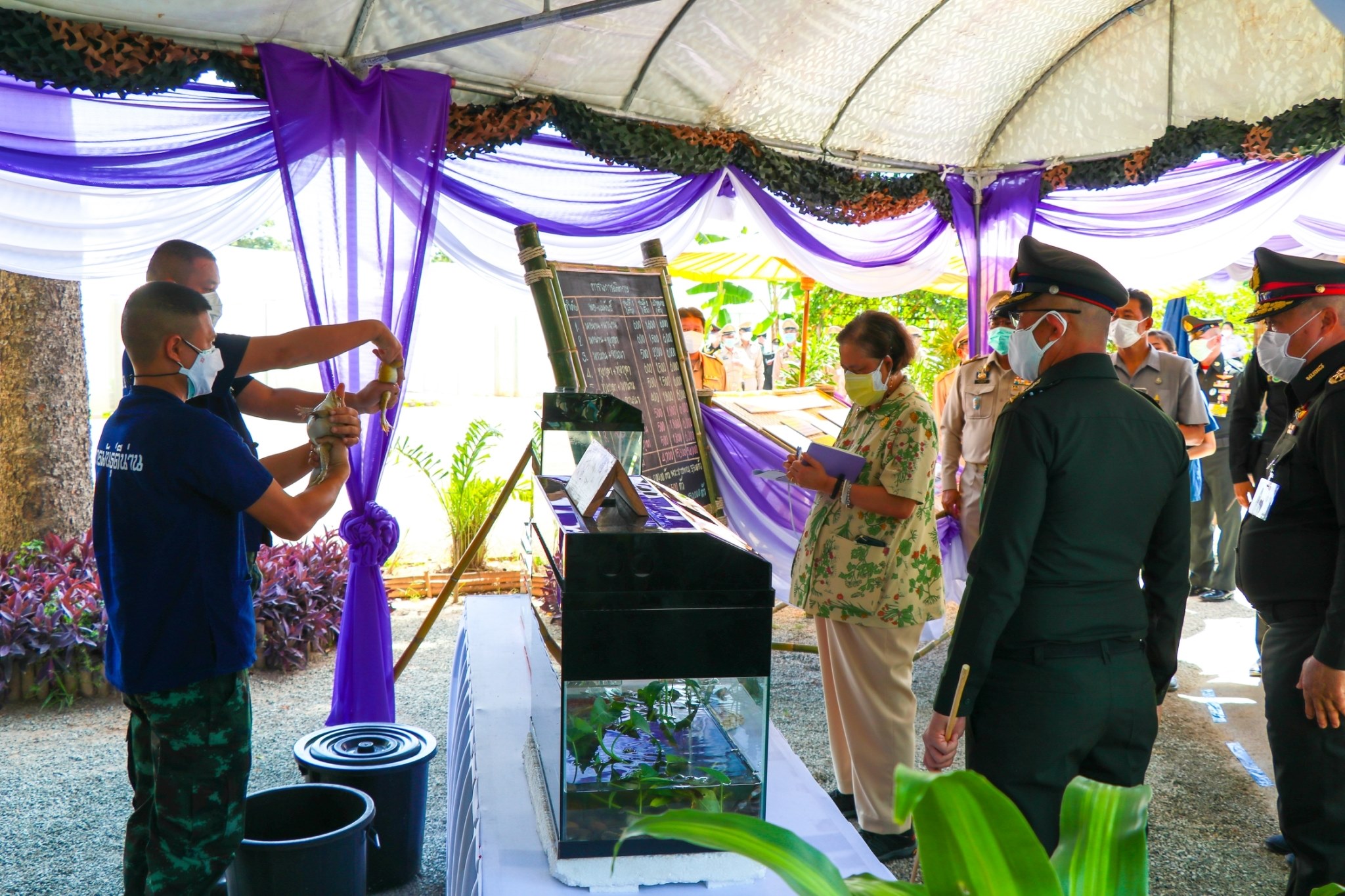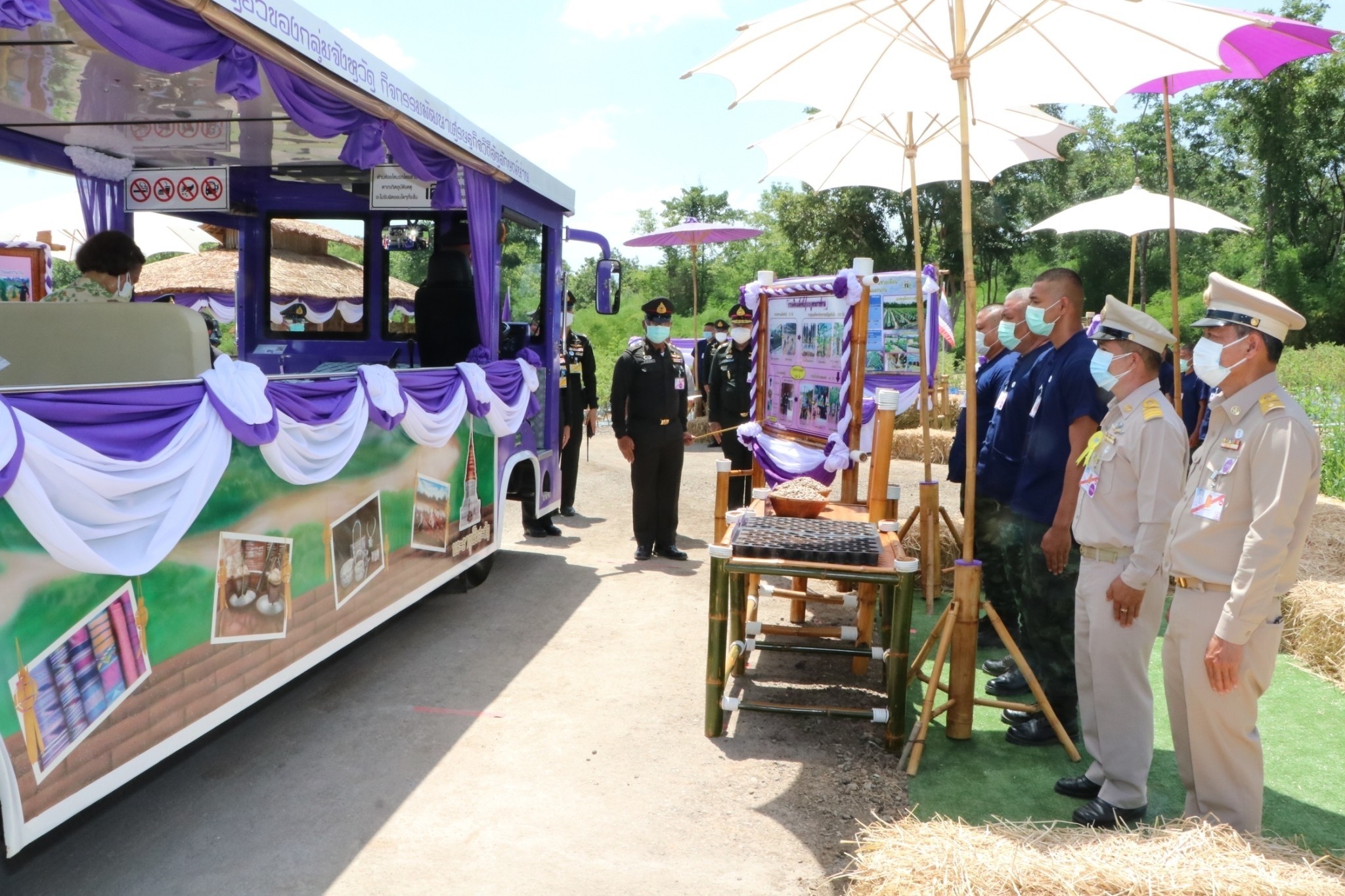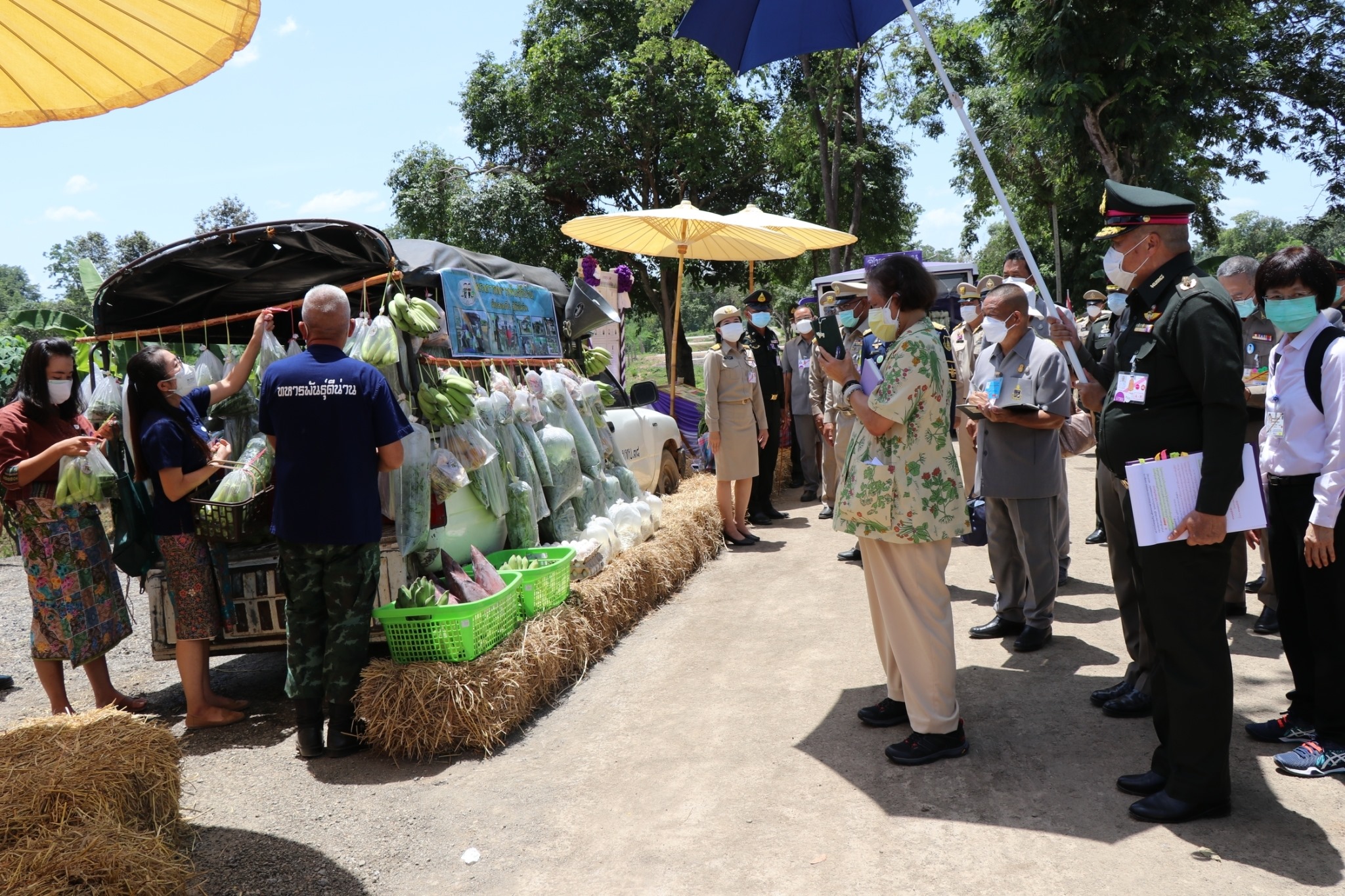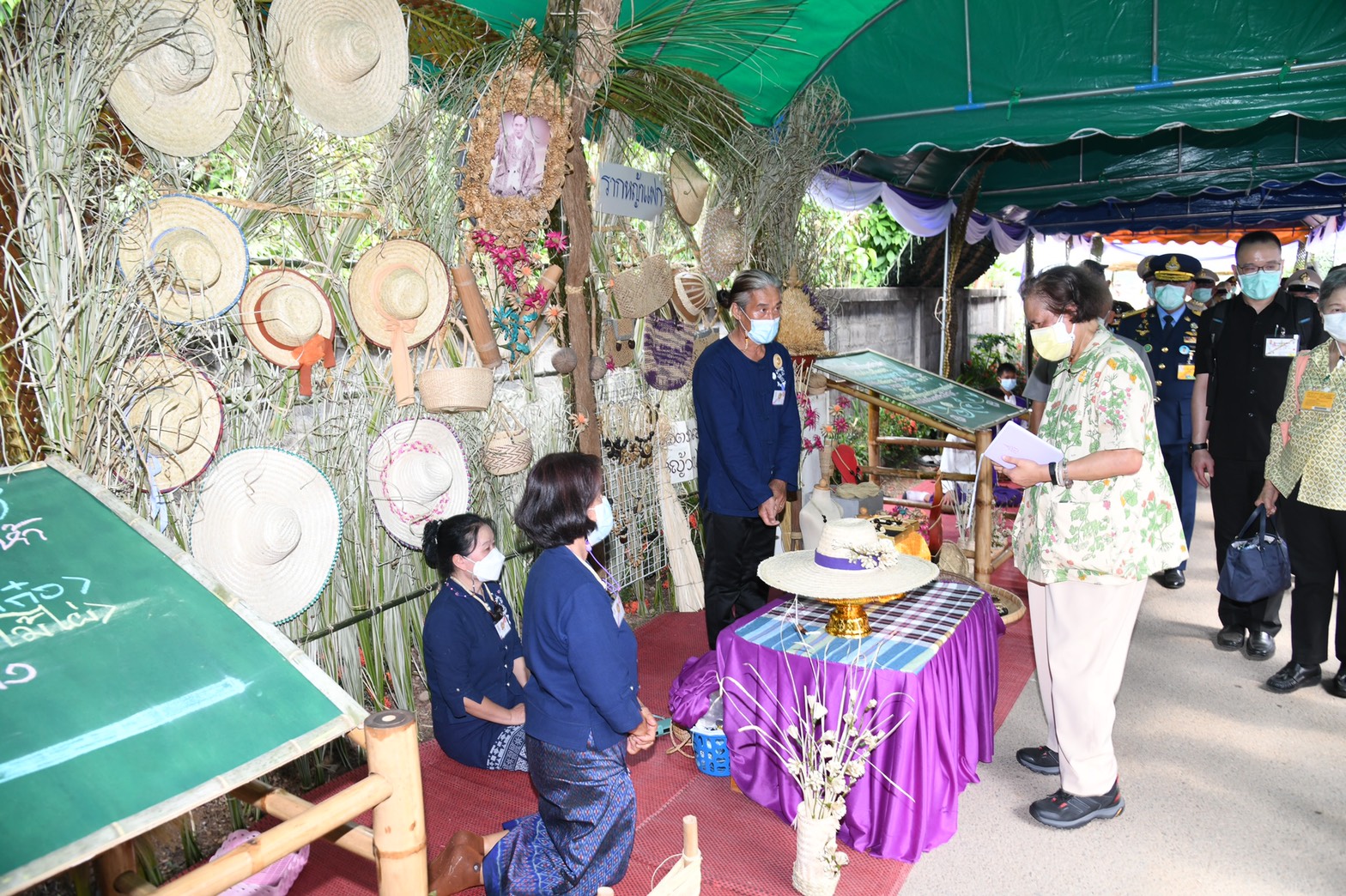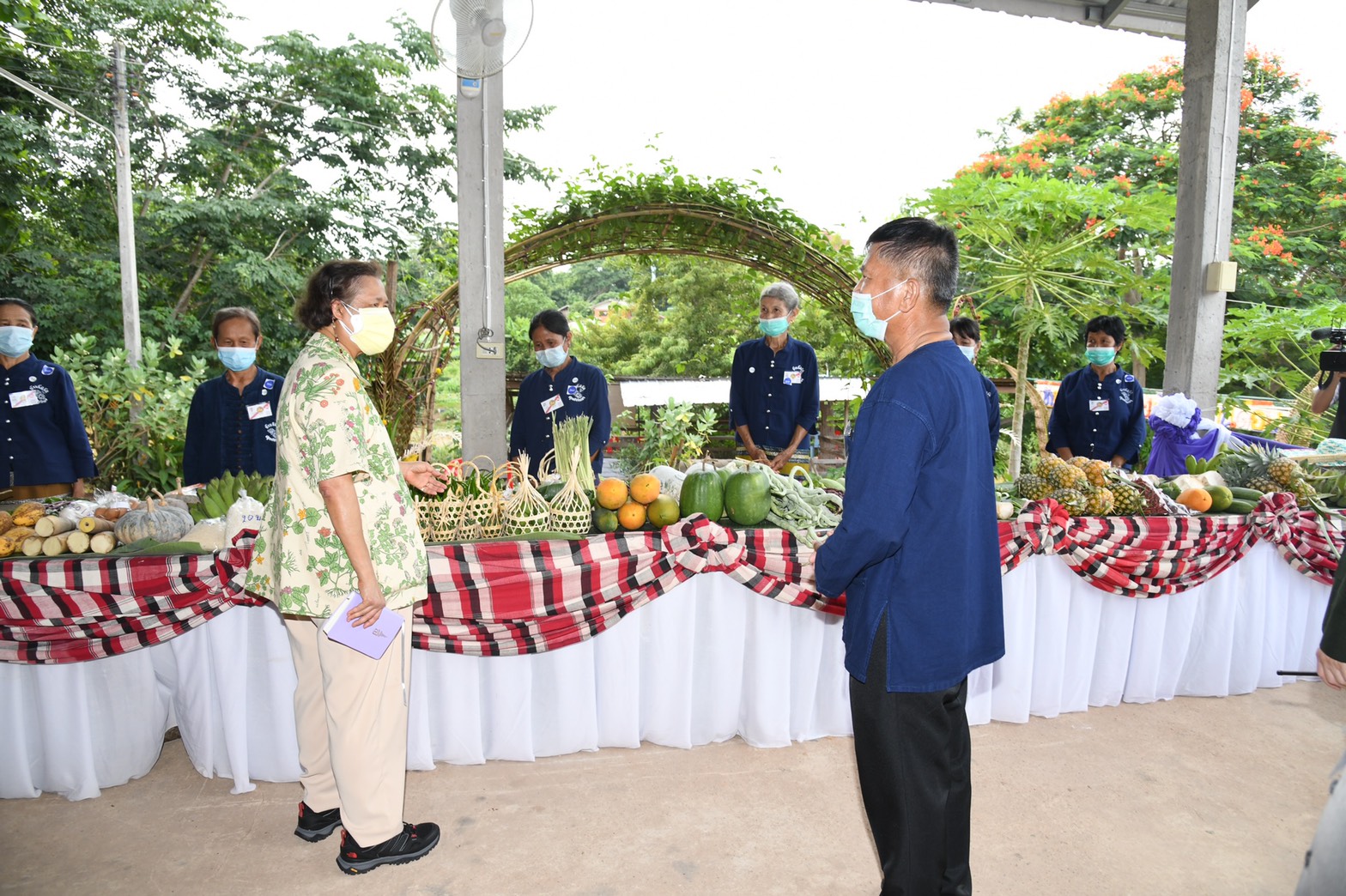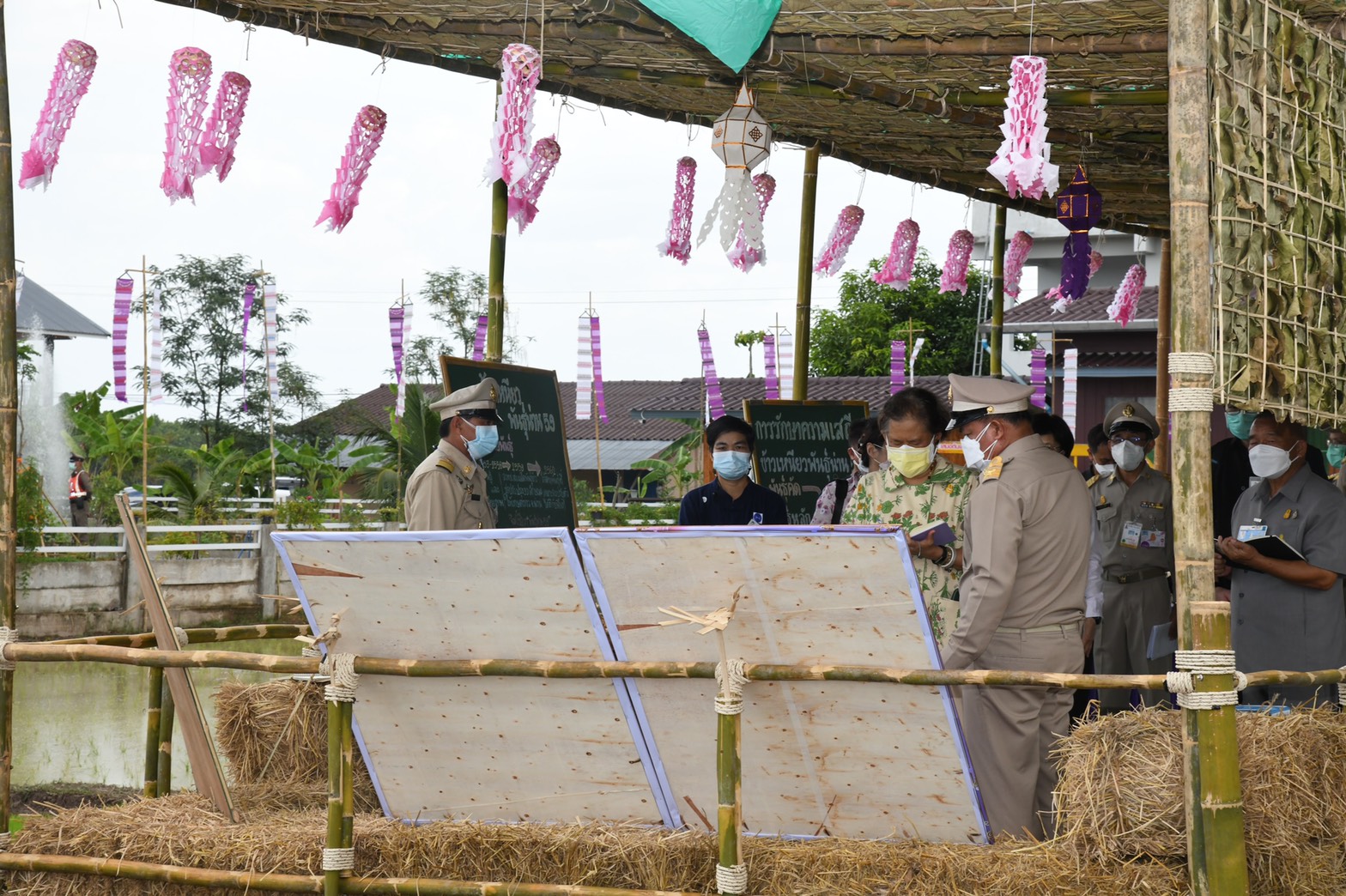 The military officers have conducted many activities, for example, growing safe seasonal vegetables and selling vegetables to community in low price. The 3 activities involved in "Friends for Friends" projects include royally-granted seeds production project, royally-granted black bone chicken production project, and royally-granted layer duck production project. Additionally, there are frog farming and Nile Tilapia raising at the freshwater fish breeding experiment center, in which the experiments of breeding new species of fish such as nettle fish, Garra fish, Carp Fish and Golden Carp Fish, have been conducted.
Moreover, the military officers there have joined the project "Chumchon Bergbarn Aharn Plod Pai (Happy community, Healthy Food)", by distributing the royally-granted seedlings to people in the community, in remote area, and in border villages, while encouraging them to grow vegetables for household consumption.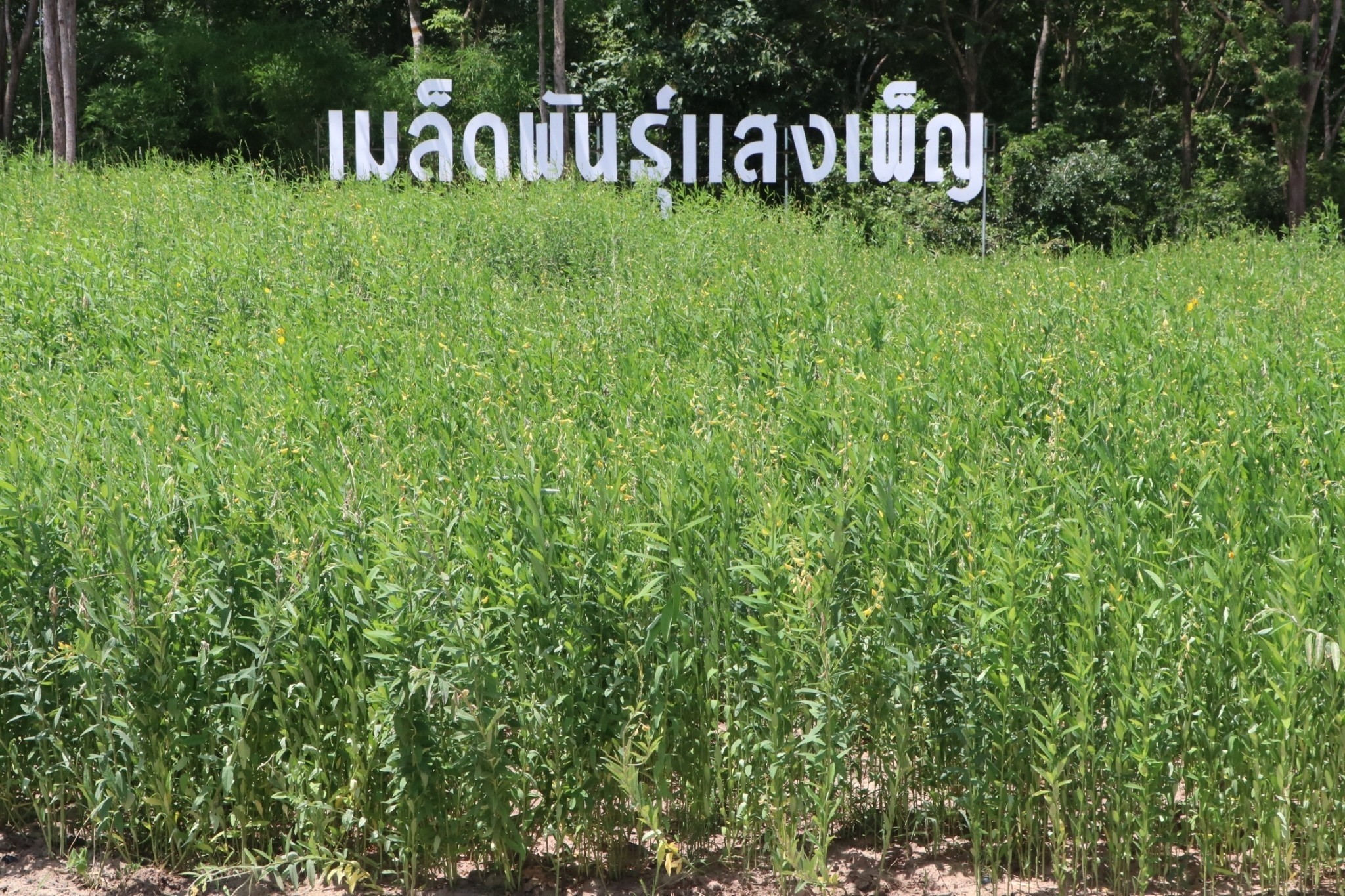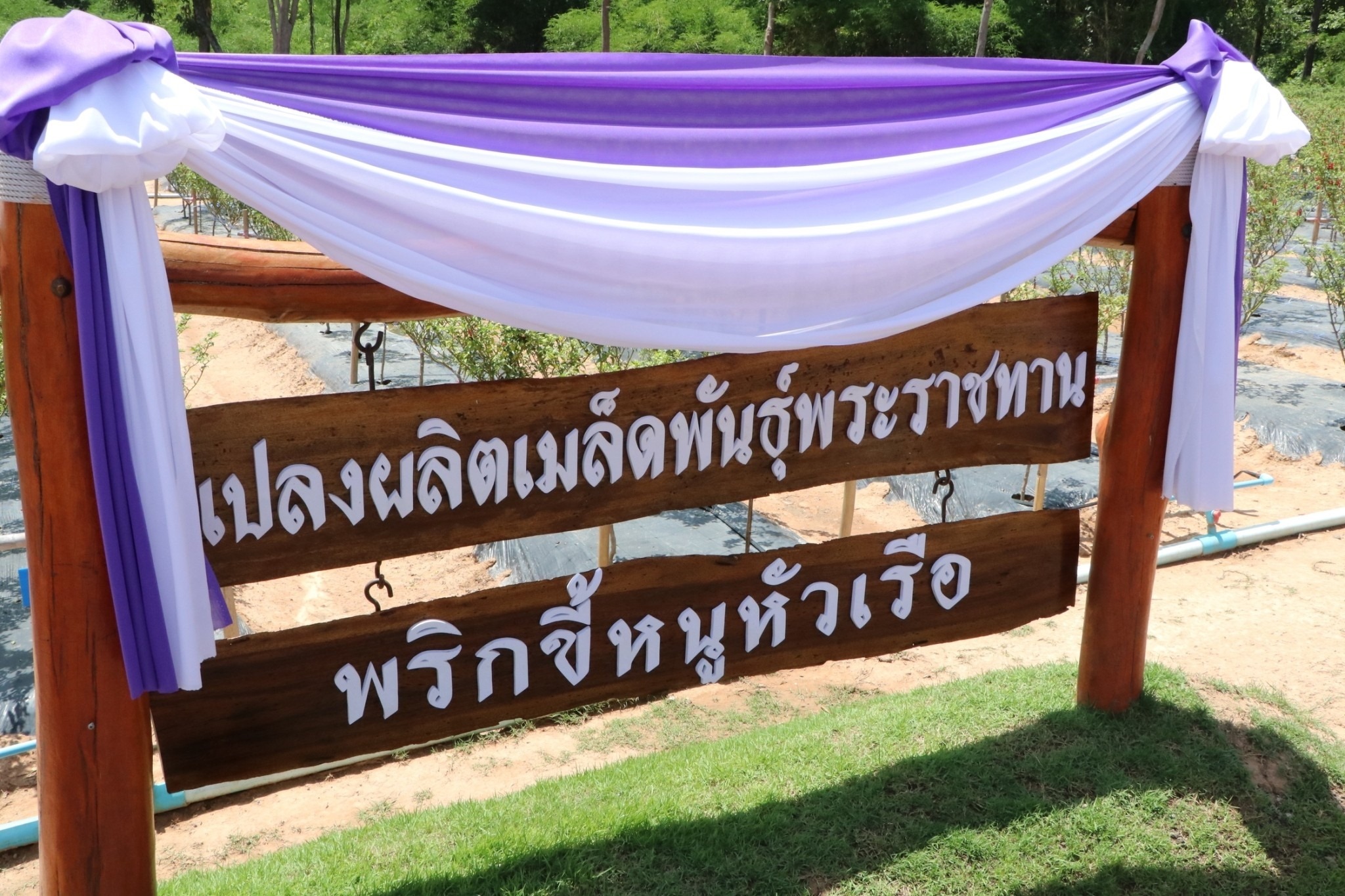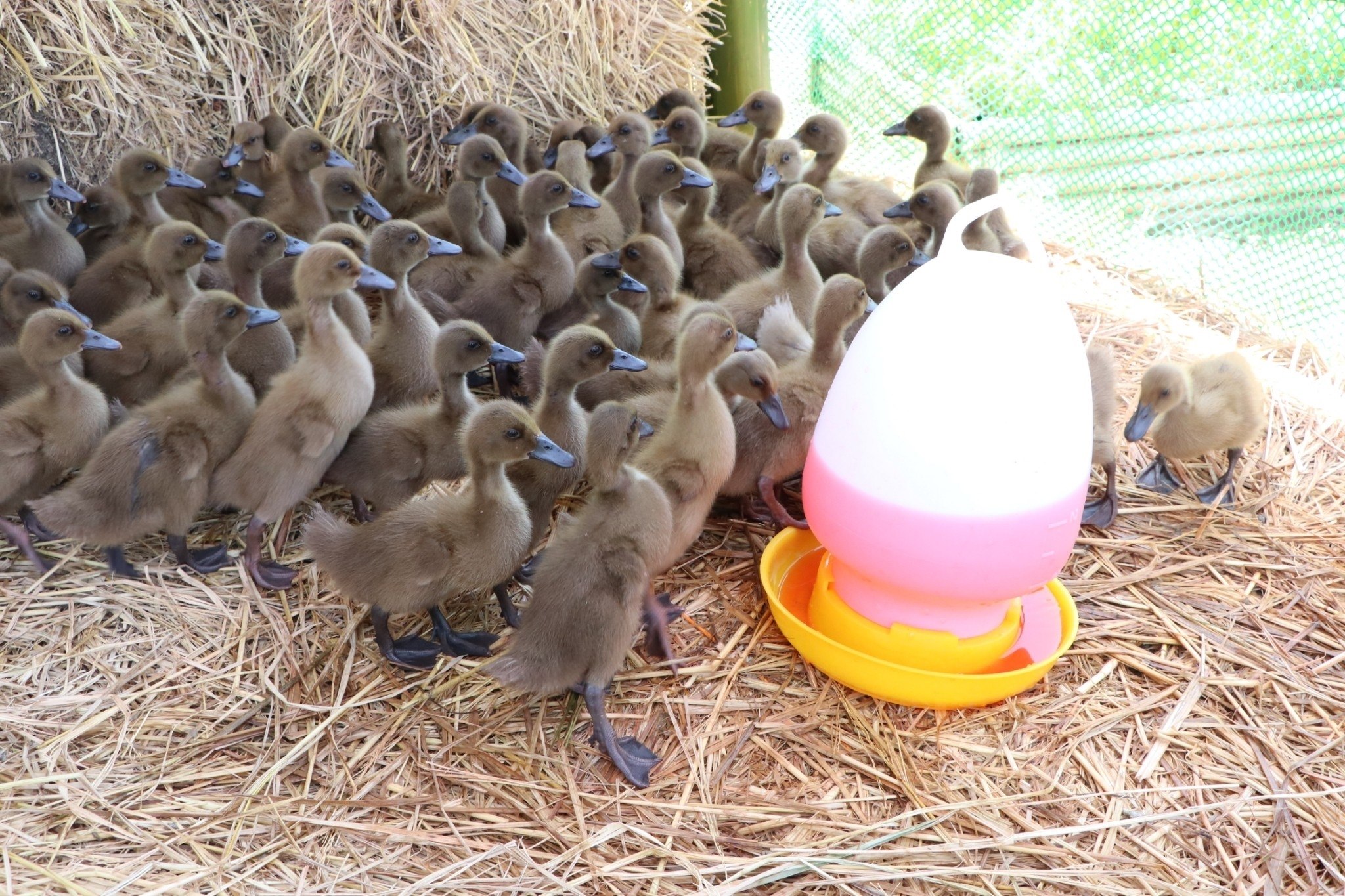 After that, Her Royal Highness proceeded to observe the Project "Ban Nee Mee Rak Plook Pak Kin Aeng" (grow vegetable for your own consumption), Teum Tong Sub-district, Mueang Nan District. There are 271 households joining this Project. The objective of this Project is to create networking in growing safe vegetables for household consumption and the surplus could be sold and shared with neighbors.
In addition, Teum Tong Community also opened up the area to sell agricultural products to the people who join "Ban Nee Mee Rak Plook Pak Kin Aeng" (grow vegetable for your own consumption) and nearby villages. The glutinous rice plot "Nan 59" was also set up. The Bangpakong layer ducks are raised and their eggs are used for consumption. This Project is expected to create food stability and security in community.