Our Approach
The Chaipattana Foundation implements projects and activities in line with royal initiatives.  The focus is on rural development work which does not duplicate those carried out by governmental agencies. Key issues for consideration in the implementation of the projects are effectiveness, efficiency, and promptness. In short, the Chaipattana Foundation implements all activities and projects that will serve as a helping hand as well as a facilitator in the national development process.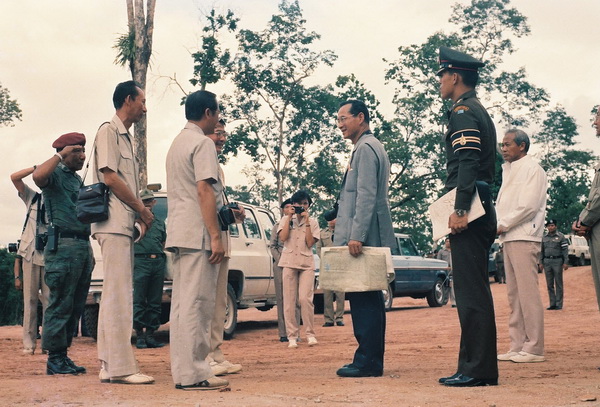 "…In the Chaipattana Foundation's work, prompt actions are necessary because problems need to be tackled immediately… Such actions cannot be carried out by a government due to its complicated rules and regulations which may prevent proper and timely solutions to the problems…The Foundation implements the projects as an example, and if a government views that these projects are worthwhile, it can carry on with the implementation, or it can also apply our approach to its own projects."
His Majesty the King's Royal Speech on 11 July 1996
Particularly, the Chaipattana Foundation assists rural people, especially farmers, and their communities with resource allocation and the necessary means for the improvement of their livelihoods. The Foundation plans and integrates activities and programs to elevate local income as well as improve a state of well-being.  It also strives to promote the awareness of environmental problems and conservation of natural resources and Thai traditions.
Founded in 1988, the work of the Chaipattana Foundation has generated tangible results which benefit the people and effectively contribute to the national development process.