International Training
International Training on "Agricultural Concepts and Technology based on Royal Initiatives for Sustainable Development"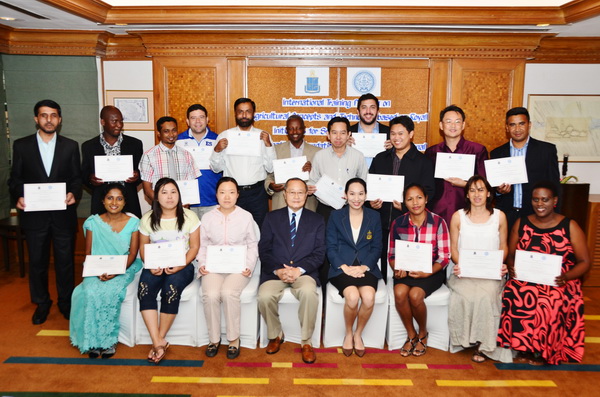 Rationale
Founded in 1988 by His Majesty King Bhumibol Adulyadej, the Chaipattana Foundation has served to facilitate His Majesty King's development work aiming to expedite governmental efforts to better the livelihoods of the people of Thailand. A number of royally-initiated projects implemented by the Chaipattana Foundation have focused on agricultural development to support farmers who are the country's backbone. This implementation has yielded positive results by providing Thai farmers with skills and practical technology to improve their livelihoods and lead their lives self-sufficiently. Evidently, many job opportunities have been created and the living standard has been raised for the people in the rural areas. These benefits from the royal concepts for agricultural development have earned His Majesty the King of Thailand continuous reverence amongst his subjects as well as international recognition. The implementation of royally-initiated projects by the Chaipattana Foundation has also produced practical knowledge which can be adopted to benefit other developing and primarily agricultural countries.
Educational visits to the projects implemented by the Chaipattana Foundation have suggested that agricultural concepts and approaches in accordance with His Majesty the King's initiatives are well-received and gain high attention among foreigners. Globalization has exposed farmers to the vulnerability caused by external fluctuations of the global economy. Despite the reduction of overall poverty as the result of rapid economic growth, the distribution of income remains highly unequal. Previous global economic crises have increasingly highlighted the need for self-reliance and sustainable development. His Majesty the King's agricultural approaches promoting these concepts deserve to be shared with the international community.
To enhance the opportunity to benefit from these valuable approaches, training which combines conceptual and practical aspects should be offered to foreigners. Practical knowledge accumulated during the Chaipattana Foundation's extensive implementation of royally-initiated projects includes uncomplicated and affordable agricultural technology such as the use of vetiver grass for soil improvement and the natural approaches to wastewater. The focus on simplicity, self-sufficiency, and conservation of natural resources in agricultural development will not only benefit the agrarian community of nations but also help to achieve sustainable development on a global scale.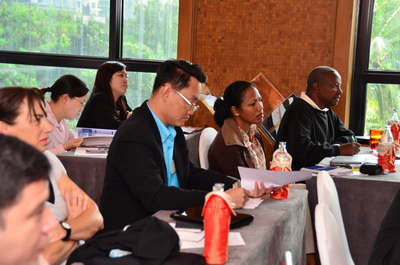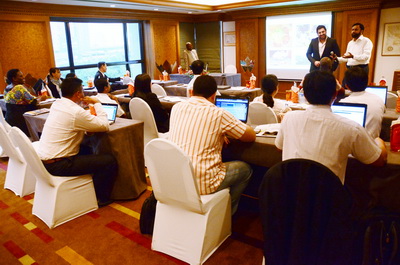 Objectives
- To promote sustainable development in the national and global environment
- To help farmers in developing countries to become self-reliant and to support community-level capacity building in order to improve their livelihoods
- To promote simple and affordable agricultural technologies through royal development projects implemented by the Chaipattana Foundation
- To promote the advancement and diffusion of technologies and knowledge as well as understanding among countries
- To support international collaborations based on common interests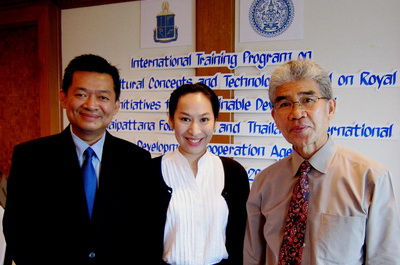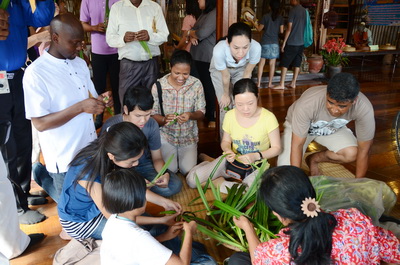 Training Content

1) Lectures : Lectures was held in Bangkok on the following topics;
- Thailand Overview
- Introduction to Royal Development Projects in Thailand
- Global Context of Sustainable Development
- Sufficiency Economy
- Putting the Philosophy of Sufficiency Economy into Practice
- Water Resources Management
- Soil Management and Vetiver Grass Development
- Renewable Energy Development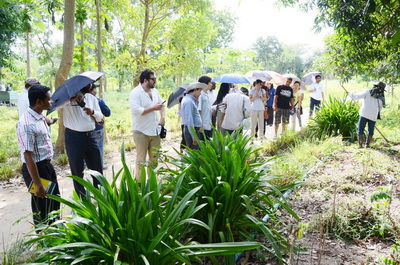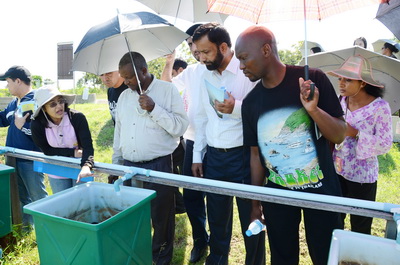 2) Project Visits : Participants were accompanied to the following development projects implemented by the Chaipattana Foundation;
- Laem Phak Bia Environment Research and Development Project, Phetchaburi Province
- Late Princess Mother's Garden Project, Phetchaburi Province
- Vegetable Oil Refining and Bio-Diesel Integrated Production Plant Project, Prachuap Khirikhan Province
- Farmer's Learning Center, Prachuap Khirikhan Province
- Ampawa Chaipattananurak Project, Samut Songkhram Province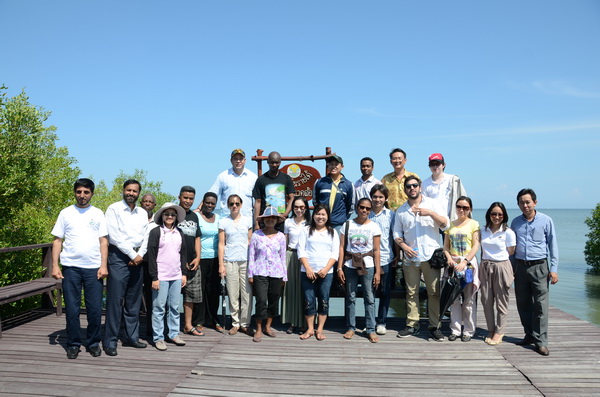 Organizers
Office of the Chaipattana Foundation, in collaboration with Thailand International Development Cooperation Agency (TICA), Ministry of Foreign Affairs of Thailand
Training Duration
19-25 November, 2012